Recent Posts
Categories
Archives
WifeSpeaks
My Feeds
Welcome Guests!
Meta
June 25, 2008
Last Saturday, we attended Abby's school carnival in the morning, and her dance recital in the afternoon. One might think that would tire us. But no, we still found the time to go to our community's main park. The sun was still out so there's no reason to stay indoors. Hee hee.
Abby went swingin'…
…climbin'…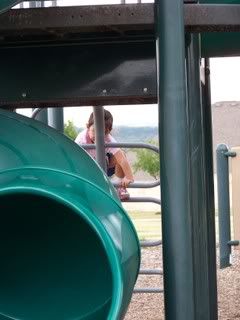 …crawlin'…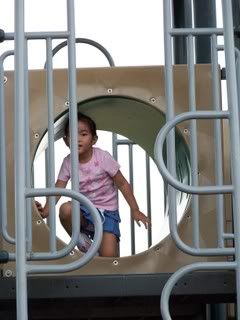 …slidin'…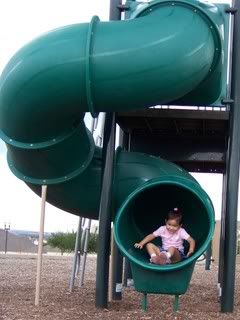 …and climbin' some more.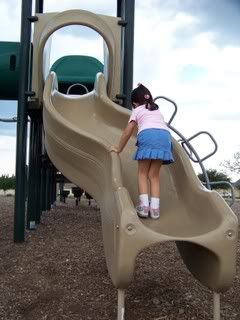 Too bad it rained.  Abby had to be scooped up and was giggling in her Dad's arms as we made a dash for the car. 
Hungry for an Asian buffet?  Come take a look at my other Wordless Wednesday entry.  More WW participants here.
2 Comments »
[...] have another entry HERE, playground fun.  Visit other Wordless Wednesday participants [...]

Pingback by WW #17: China Buffet Palace at Cafe Munchkin — June 25, 2008 @ 11:05 am
RSS feed for comments on this post. TrackBack URL
Leave a comment