Recent Posts
Categories
Archives
WifeSpeaks
My Feeds
Welcome Guests!
Meta
October 13, 2008
Last Saturday, we attended the birthday party of my daughter's classmate at their very own farm.  I took these snapshots on our way to the party location.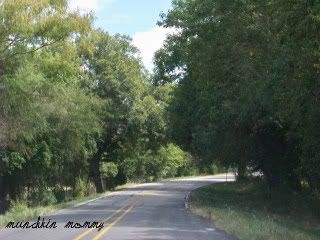 While East Coast residents are already raving about the leaves changing colors,  leaves here in Texas are still as green as ever. I'd say they aren't any different from the leaves of Summer, Winter or Spring.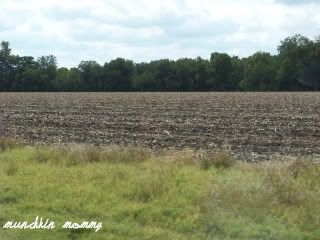 More green!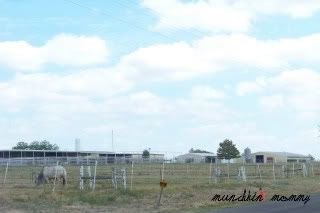 Saturday started out a little gloomy.  But the day turned out to be perfect after all!

I wonder what's inside that structure…used tape drives, perhaps? Kidding.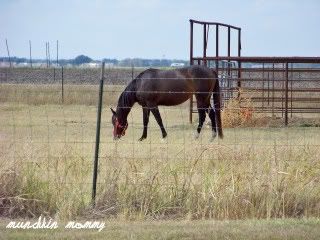 What's a cowboy to ride if there were no horses? 
I'd love to have a farm too, with fruit bearing trees and all.   But I can't imagine actually living in the farm just yet.
Feeling hungry?  I've got colorful noodles here, my other Weekend Snapshot entry.
Have a great week ahead!
9 Comments »
[...] drive off to the farm…my other Weekend Snapshot [...]

Pingback by WS #30: Colorful Chicken and Crab Noodle Soup at Cafe Munchkin — October 13, 2008 @ 1:41 am

I'll be the cowgirl riding on it if I'm given the chance

Napaboaniya APADs last blog post..APAD #215 | Weekend SnapShot | WW(Mon)

[Reply]

Comment by Napaboaniya APAD — October 13, 2008 @ 1:42 am

Birthday at the farm, that would be great!!!

It must be a hard work maintaining the farm..
here is mine http://aussietalks.com/2008/10/weekend-fun.html

JoyDs last blog post..Weekend Fun!!!

[Reply]

parang napaka-peaceful naman jan..

peachkinss last blog post..Baker's Dozen : A Food and Pastry Fair

[Reply]

so cool! they have a farm of their own!
i actually would love to be living in a farm … with horses and fruit bearing trees! and with internet access, of course. lol.

thanks for the visit, and happy WS

maiylahs last blog post..Weekend Snapshot: Reese's peanut butter cups … again!

[Reply]

love the cloud shots.

my ws entry is posted here. hope you can visit. have a great week! thanks.

milets last blog post..WS : A day with the butterflies

[Reply]

What a fine day to go to the farm. Lovely photos!

Rach (Heart of Rachel)s last blog post..Weekend Snapshot #45

[Reply]

Comment by Rach (Heart of Rachel) — October 13, 2008 @ 4:37 am

What a beautiful place. Very summery, indeed! We have our heat on and are watching the colors fall to the ground. So this post takes me through a time warp!

SandyCarlsons last blog post..Weekend Snapshot: Geometry Lessons in Brooklyn

[Reply]

Comment by SandyCarlson — October 13, 2008 @ 5:28 pm

i would love to have a farm too someday so i can retire and plant veggies..and just enjoy the clean air

Cookies last blog post..I Didn't Mean To Kick Your Ass

[Reply]
RSS feed for comments on this post. TrackBack URL
Leave a comment