May 2013
S
M
T
W
T
F
S
« Apr
1
2
3
4
5
6
7
8
9
10
11
12
13
14
15
16
17
18
19
20
21
22
23
24
25
26
27
28
29
30
31
Recent Posts
Categories
Archives
WifeSpeaks
My Feeds
Welcome Guests!
Meta
December 6, 2008
This is my ideal breakfast…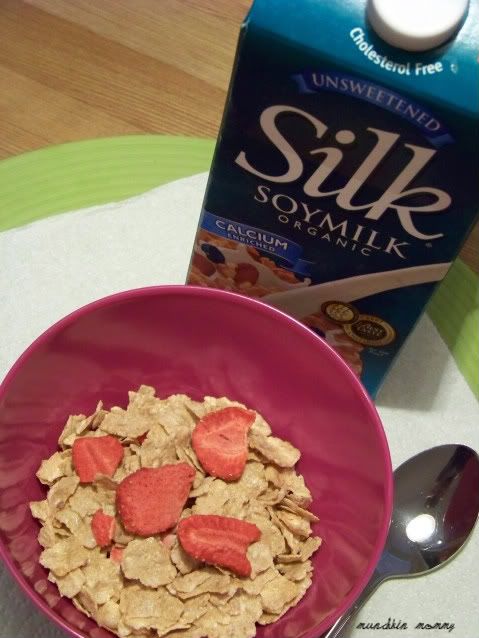 …a cup of strawberry flakes with 3/4 cup of unsweetened organic soy milk.
This is definitely healthier than THIS, my other Photo Hunt entry.
Have a great weekend!
November 29, 2008
I wasn't always a stay-at-home mom.  Before we moved to Texas, I was designing home decor for the family-owned business.  We export metal sculptures, both functional and decorative, to other countries…to Europe and the US mostly.  In my eight years as product designer, I consider these balcony frames to be my babies…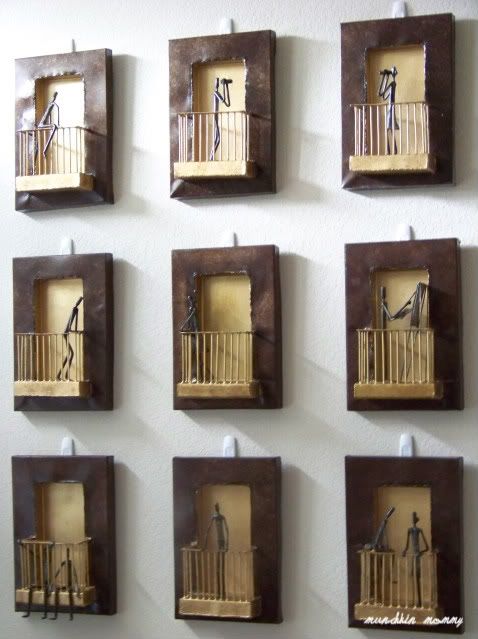 Design ideas pop into my head in the same way visions come to clairvoyants – abrupt and inexplicable.  Hahaha!  Balcony scenes in a residential building, say a condominium or a hotel, was the main concept for these wall decorations.  I designed 10 different scenes in all but was only able to bring 9 with us here in Texas.  Of the 10 balcony frames, three of them made it to a store chain in the US – ZGallerie.  They are the following: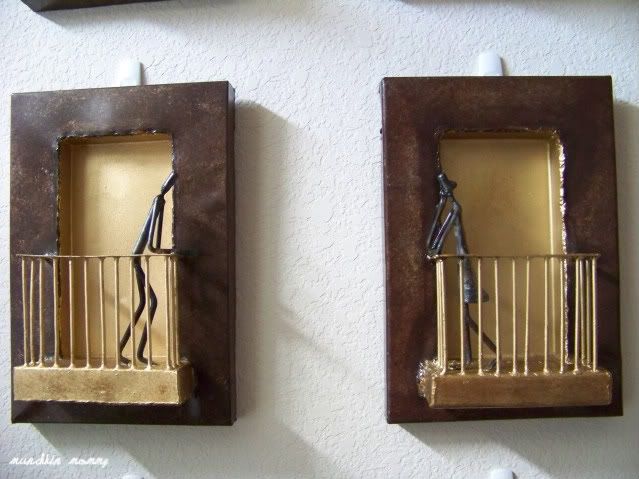 "Balcony Conversations"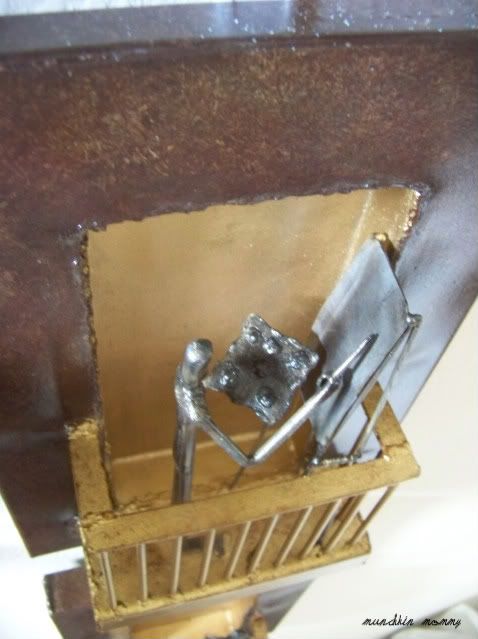 "Painter on the Balcony"
These three frames had a good 4-year run with the the store.  For a fun that long, I wonder if they ever made it to las vegas hotels. Hahaha. But it doesn't really matter.
Enjoy the rest of the Thanksgiving weekend!
November 22, 2008
These photos were taken at California Disney Adventure in July.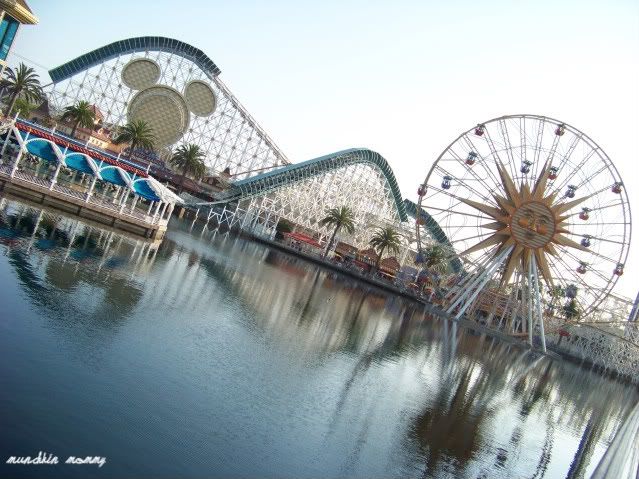 In the photo is my favorite thrill ride in the park, the California Screamin' (roller coaster) and the huge ferris wheel, the name of which escapes me right now.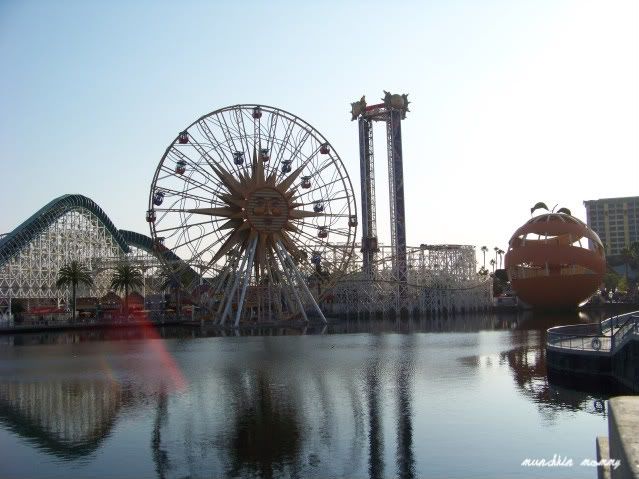 Panning a little more to the right, the Maliboomer becomes visible, too, as well as the Orange Stinger.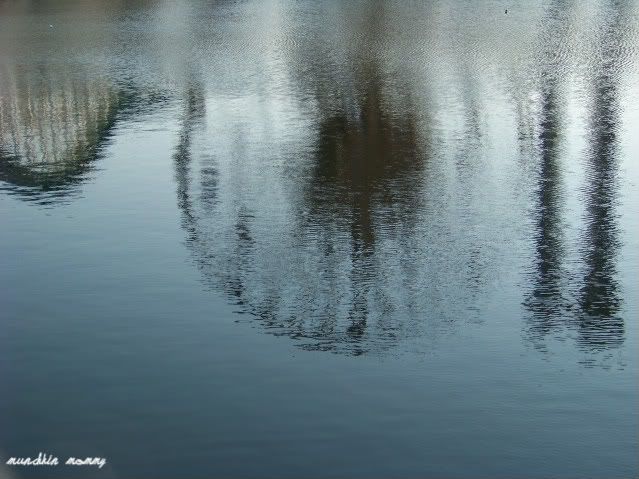 This photo makes me want to break into song.  Do you know the song Reflection from the animated movie, Mulan:"Who is that girl I see, staring straight, back at me? Why is my reflection someone, I don't know?" Hee hee.
I have another Photo Hunt entry HERE.
Have a great weekend!
October 25, 2008
These photos were taken four years ago at a halloween party meant for kids.  But look at these scary lot from the underworld who are employees of the resort.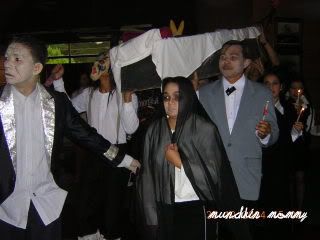 They are scary indeed!  Too scary it's downright cruel! Some of the "actors" were even wearing colored contact lenses for the full scary effect!   I don't know what possessed the organizers to come up with this concept.

That's my  niece, Macy, in the fairy costume.  She's always been a brave little girl.

Would you accept treats from this, uhm, whatever it is!  The girl in the angel costume is also my niece, Kylah.

And here is my traumatized niece, Sophie, who was only 2 years old that time. Poor supergirl!
My 3 nieces have already grown so much since this trick or treat event four years ago. 
Have a fabulous weekend!
Boo!
October 18, 2008
Strictly speaking, this is my family…Hubby, Abby and me.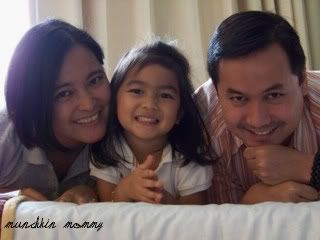 Back home, family isn't just us three…we're 10 all in all, at least on my side of the family.  This is our formal portrait taken in December 2006…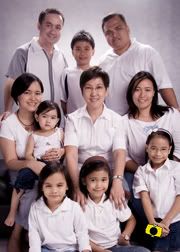 This is a collage of our goofy family shots…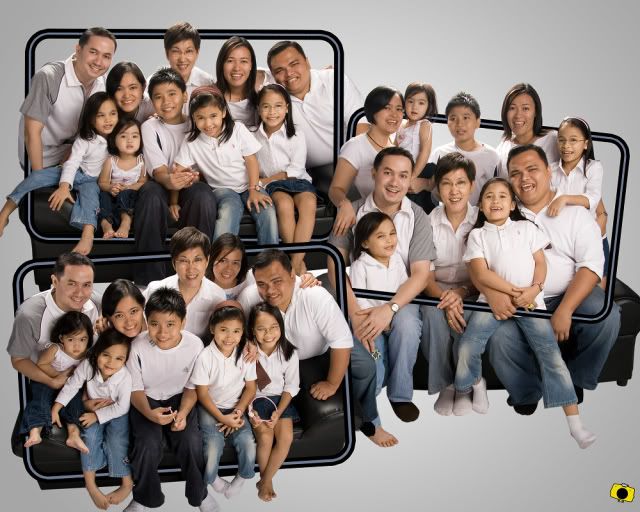 A new family portrait photo shoot is in order when we come home for a vacation.
I have another set of family pics, in my other Photo Hunt entry.
Happy weekend!
Newer Posts »