May 2013
S
M
T
W
T
F
S
« Apr
1
2
3
4
5
6
7
8
9
10
11
12
13
14
15
16
17
18
19
20
21
22
23
24
25
26
27
28
29
30
31
Recent Posts
Categories
Archives
WifeSpeaks
My Feeds
Welcome Guests!
Meta
February 16, 2009
Last week, my kitchen was transformed into a bakeshop of sorts as it was bustling with activities.  It started on the night of February 7th when  I baked a Honey Cake with Honey Cream Cheese Frosting for a male friend's birthday.  This is the boxed up cake…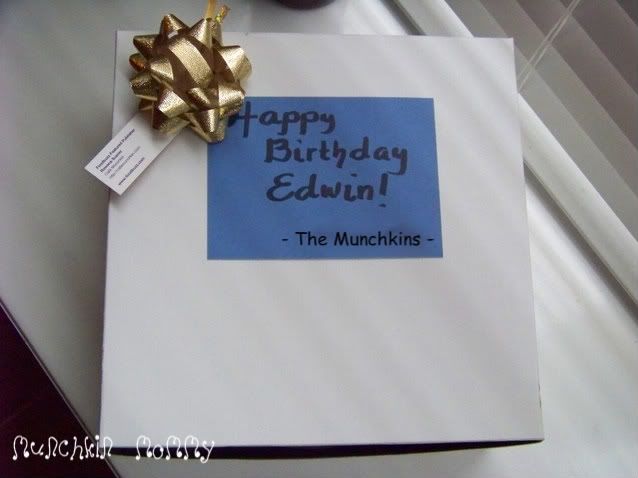 The following night, I baked another birthday cake, this time for a female friend's birthday.  I made her a Luscious Chocolate Cake with Perfectly Chocolate Chocolate Frosting.  Here's the cake ready for delivery…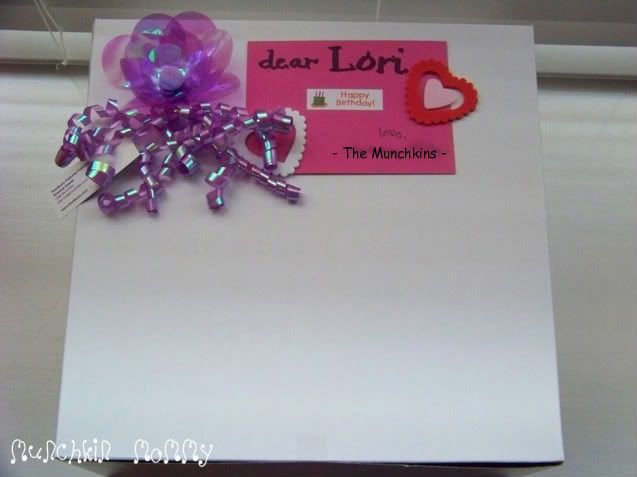 These next two photos were not taken on a weekend but the photographed goodies were received on a weekend anyway, so I guess they still count as weekend snapshots.  Hahaha!
These are Blondies (Blonde Brownies) that my daughter gave her teachers for Valentine's Day…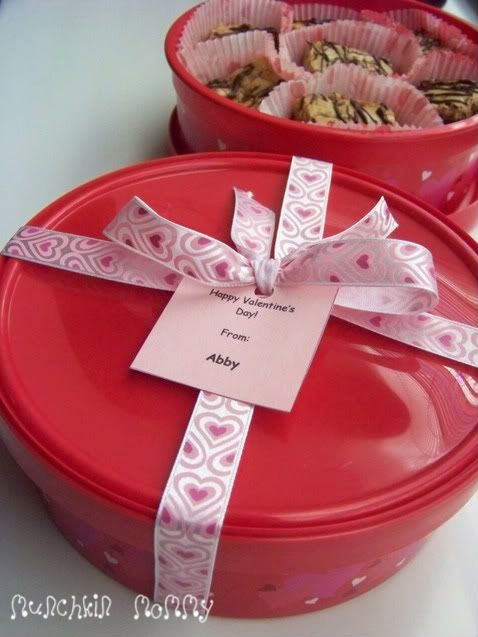 There are 14 pieces inside the Valentine-themed tubs.  And these are the little Valentine packages I sent my friends…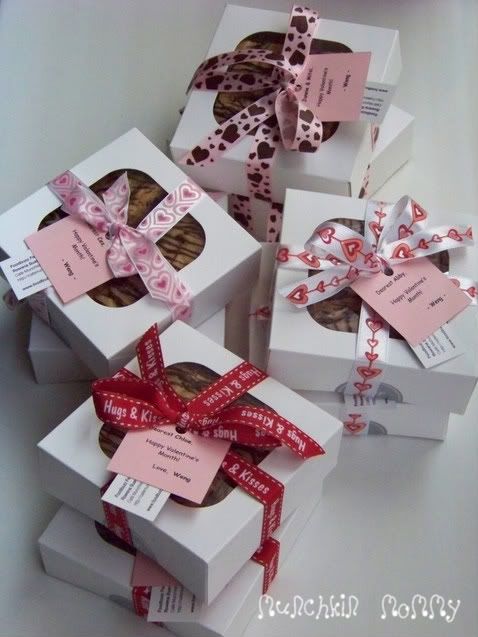 There are 8 pieces of Blondies in each box.
I was baking practically every night last week, one would think I was taking horse supplements instead of regular vitamins!  Hahaha!  I can take it easy this week, now that Valentine's Day is over and it's a few more weeks 'til another friend celebrates a birthday. 
Have a wonderful week ahead, y'all!
February 2, 2009
Yesterday, we joined the legions of football fans who watched (some, probably from their Rackmount monitors) what turned out to be a  great football game between the Arizona Cardinals and the Pittsburgh Steelers.  While many were having football parties, it was just hubby, our little girl and me, who kept each other company during the game.   That my sound pathetic but it isn't really.  You won't believe how the three of us are capable of making noise.  Hahaha!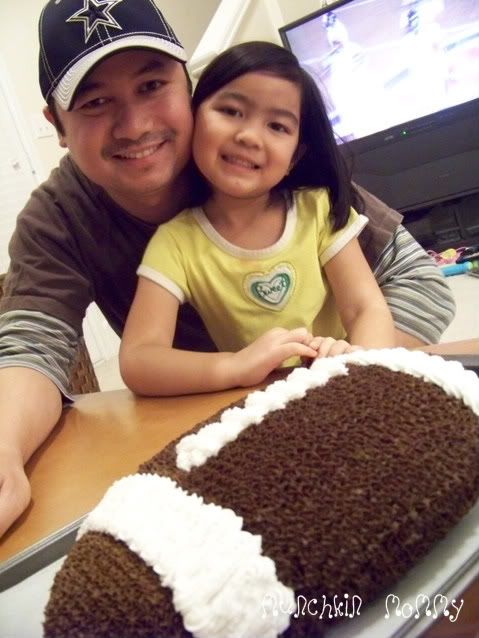 I made a football cake (my other Weekend Snapshot entry) and here's my daughter who wanted a slice the moment I finished decorating it.
I wish y'all a wonderful week ahead! 
January 19, 2009
We checked out Ikea's Winter yesterday afternoon with some friends and I'm proud to say that I was able to leave the huge store with very little damage to my (ok, hubby's!) pocket.
  After spending a good two-hours at Ikea, half of which was spent at the cafe, we all let the kids loose at a small playground just across the Ikea parking lot.
My little girl had a lot of fun, as usual, doing something she really loves….climbing!  (I have a feeling hubby and I just might get a little scolding after my Mom sees these pics!)
She got a little help from her dad every now and then and only when she asked for it.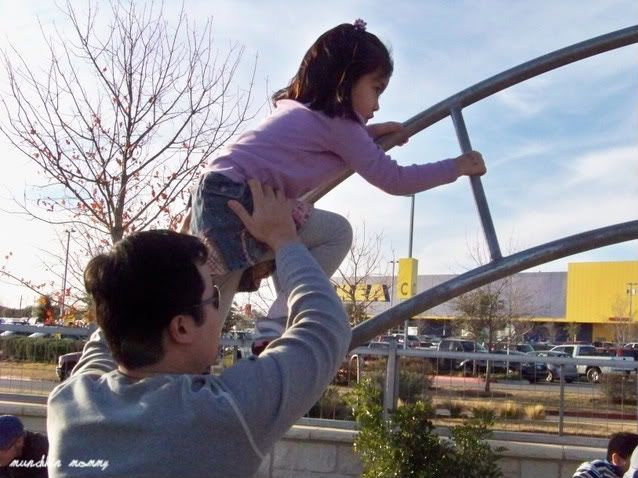 Abby is so unlike me when it comes to these outdoorsy things.
She smiles triumphantly  for the camera after her successful climb!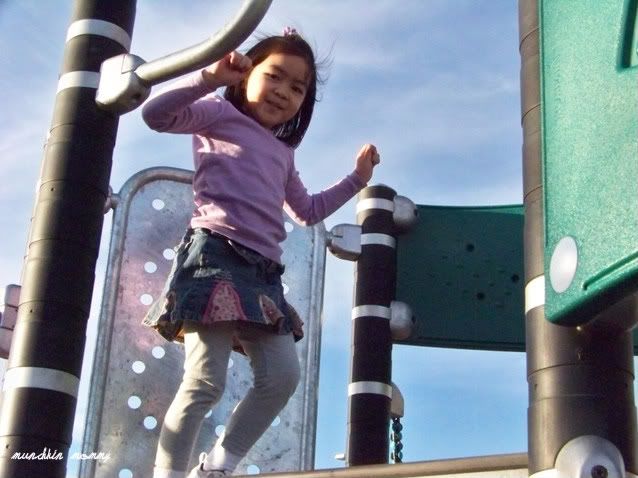 It doesn't seem too long ago that this little girl was wearing disposable diapers. Slow down just a wee bit, please, Time.
January 11, 2009
My 4-year old daughter is a ball of energy.  She leads a very active "lifestyle", I suppose like most children her age.  I readily admit that she takes after her dad, who, as a little boy, couldn't stay still for as little as a minute.
On the 2nd day of the New Year, a beautiful day, I might add, we spent some time in the park so THE princess can put her pent up energy to better use.  Hee hee.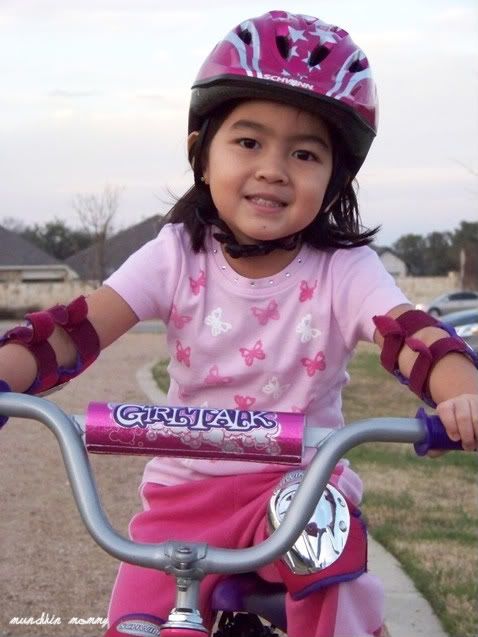 She rode the bike Santa gave her.

She hung on bars  like a monkey.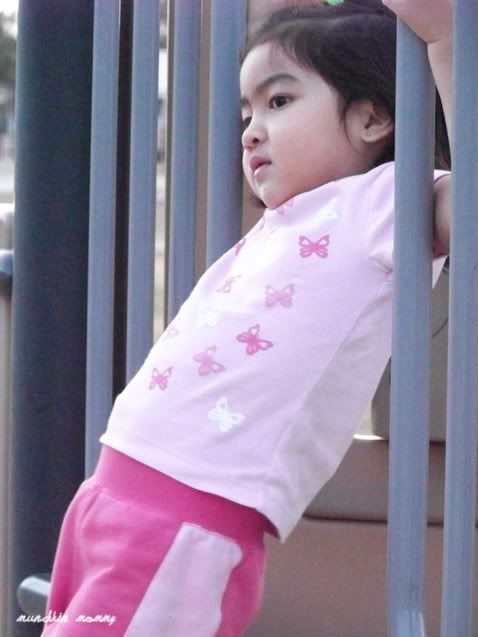 She seems to be stretching in this pic.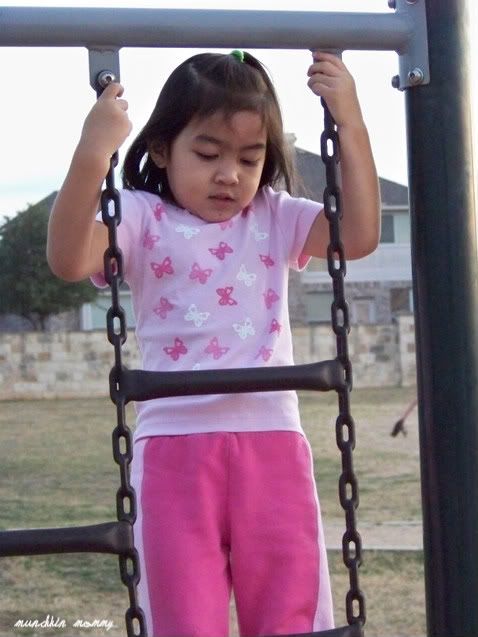 She did some climbing, too!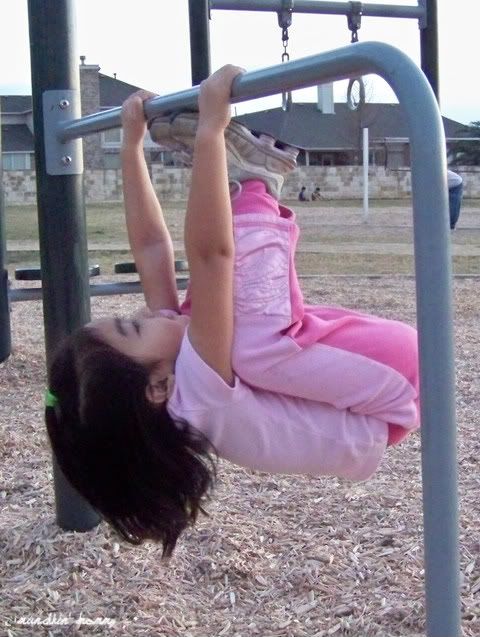 More hanging!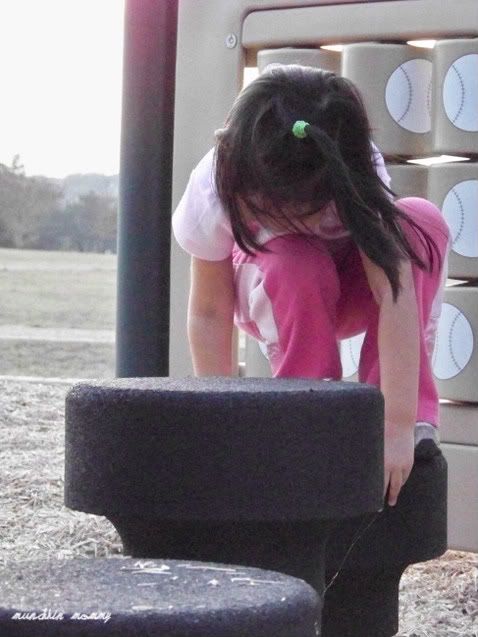 More climbing and leaping.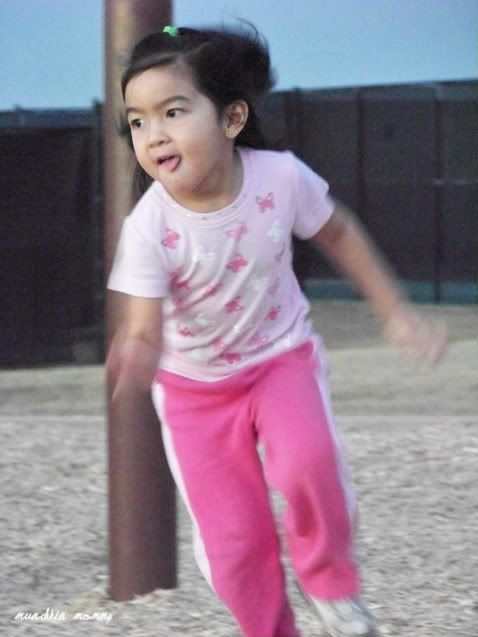 And not to forget, running!
She had some fun on the swing, too.  But the photos I took are not so good.
I should follow my daughter's example and start leading an active lifestyle, too. With proper diet and exercise, taking diet pills won't cross anyone's mind…or so I think.
I have another Weekend Snapshot entry:  Sweet and Sour Fish
Have a wonderful week ahead!
December 21, 2008
We kicked off what turned out to be another hectic but ultra fun weekend by heading to Downtown Austin to grant one of Abby's long time wishes.  And that is to watch Playhouse Disney Live!  She sees the commercial for this show at the Disney Channel and since then, she hasn't stopped asking that we go see it.  It's not often that shows such as this make their way to Austin.  Usually, the favorite destinations of these productions are the cities of Dallas, San Antonio and Houston.  So when we learned that the Playhouse Disney Live On Tour will make an Austin stop, I went right ahead and bought the tickets online as early as September.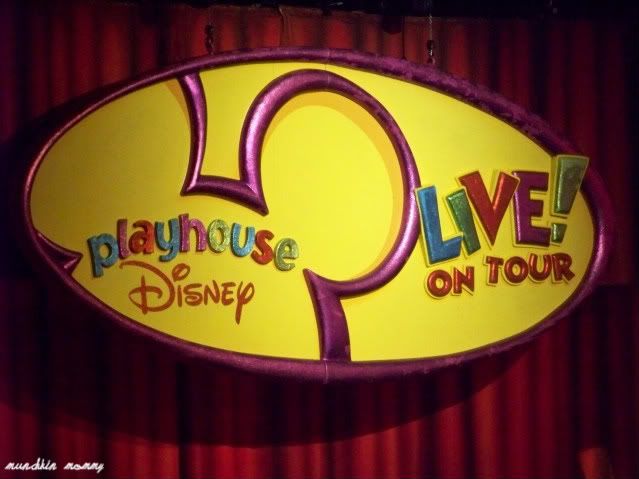 Hubby and I are thankful that we are able to give in to some of Abby's wishes.  I watched shows like this when I was a child (Sesame Street was the popular show then!) and it's only fair that our daughter gets her chance to see her favorite shows live "in the flesh", too!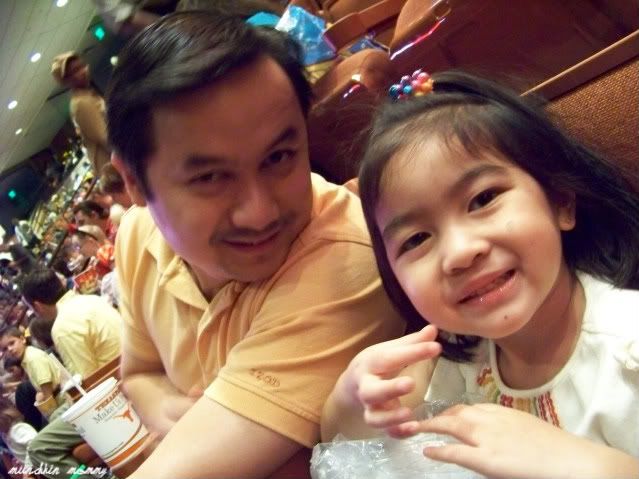 We got a couple of souvenirs, like the Handy Manny hardhat, which came with a bag of cotton candy.  Abby was more interested in the cotton candy so I took the liberty of wearing the hard hat.  I felt like an architect again.  Hee hee.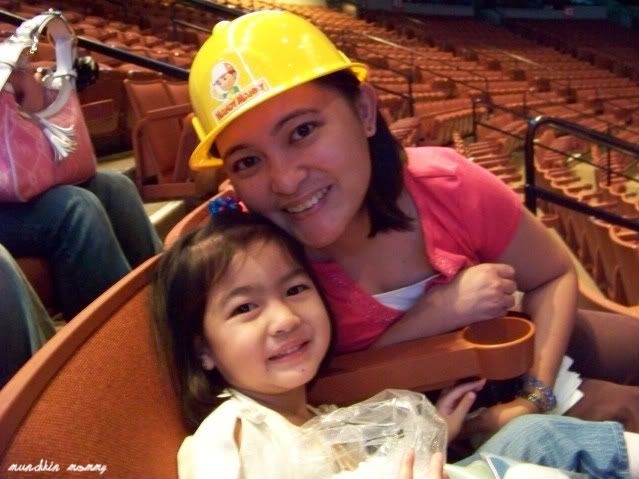 Pop quiz for parents of pre-schoolers:  Identify the Playhouse Disney characters that you see on stage in the next photo.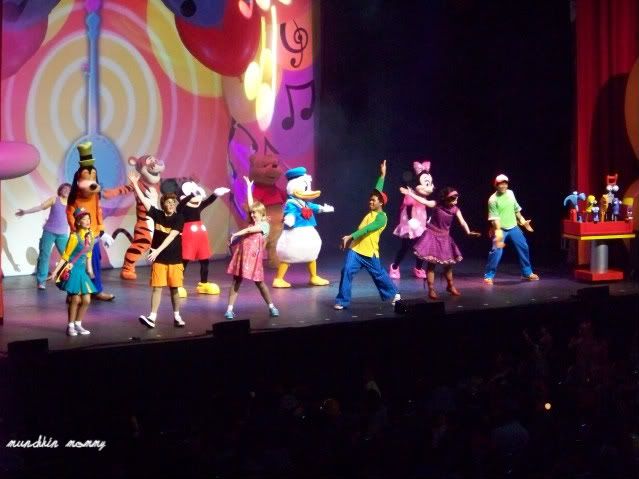 Characters from four popular Disney shows came together for this tour.  I would have loved to see Johnny and the Sprites on stage, too!  Maybe next time?
As I said, this was just a kick off to our fun-filled weekend.  We had another jampacked weekend that taking  fat burners (not that we take them!) were truly unnecessary. 
We got an interesting souvenir from the show, which you can see in my other WS entry: Snowcone in a Rocket Ship.
Have a great week ahead!  Christmas is almost here!
Newer Posts »